We know it is possible to use CAT5E/CAT6 Cable for AHD/CVI/TVI/CVBS Analog cameras 。Because we have cctv baluns !
  But Nowadays mopre people prefer IP cameras ,because IP cameras have more higher resolution than analog system,and IP system have direct access function by PC and mobile application,So when we want to replace the analog cameras by HD ip cameras ,but we do not want to change the cabling which are done several years ago 。is it possible for us to replace analog cameras by IP cameras but keep same coaxial cable ?
  Yes,it is possible !
  Now Joney Technology issued IP extender over coxial device as below 。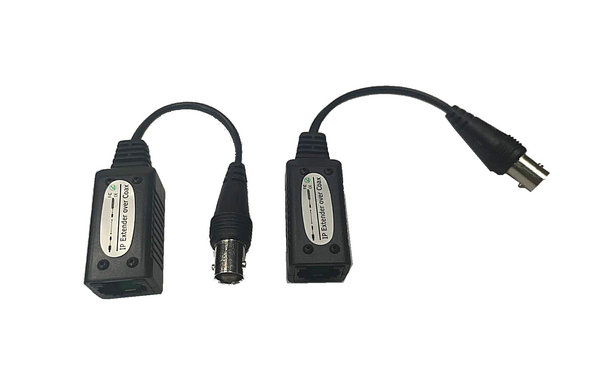 It is the best solution for you if you want to replace analog cameras to ip cameras with same coaxial cable transmission。