Basic define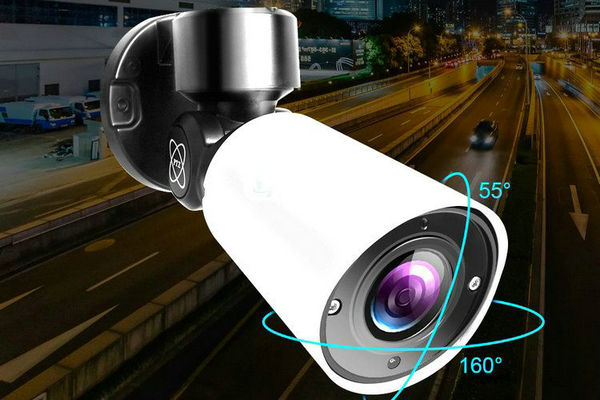 An Internet protocol camera, or IP camera, is a type of digital video camera commonly employed for surveillance, and which, unlike analog closed circuit television (CCTV) cameras, can send and receive data via a computer network and the Internet. Although most cameras that do this are webcams, the term "IP camera" or "netcam" is usually applied only to those used for surveillance.
Standards
Analog closed circuit television uses established broadcast television formats (e.g. Common Intermediate Format (CIF), NTSC, PAL, and SECAM). Generally speaking, each make of IP camera will differ in its features and functions, video encoding (compression) schemes, available network protocols, and the API to be used by video management software.
In order to address issues of standardization of IP video surveillance, two industry groups were formed in 2008: the Open Network Video Interface Forum (ONVIF) and the Physical Security Interoperability Alliance (PSIA). While the PSIA was founded by 20 member companies including Honeywell, GE Security and Cisco, and ONVIF was founded by Axis Communications, Bosch and Sony, each group now has numerous members. As of January 2009, each group had released version 1.0 of their specification.
Potential advantages
Two-way audio via a single network cable allows users to communicate with what they are seeing (e.g. gas station clerk assisting a customer on how to use the pay pumps)
Flexibility: IP cameras can be moved around anywhere on a network (wireless).
Distributed intelligence: with IP cameras, video analytics can be placed in the camera itself allowing ability in analytics solutions.
Transmission of commands for PTZ (pan, tilt, zoom) cameras via a single network.
Encryption & authentication: IP cameras offer secure data transmission through encryption and authentication methods such as WPA, WPA2, TKIP, AES.
Remote accessibility:live video from selected cameras can be viewed from any computer, anywhere, and also from many mobile smartphones and other devices. Remote accessibility also prevents police officers from confiscating video and audio evidence that you can use against them
IP cameras are able to function on a wireless network.
PoE - Power over Ethernet: Modern IP cameras have the ability to operate without a power supply. They can work with the PoE-protocol.
IP camera communication signals are not just electronic voltage, it is numerically decoded as bits and bytes with security features and TCP/IP protocol.
Higher initial cost per camera, except where cheaper webcams are used.
High network bandwidth requirements: a typical CCTV camera with resolution of 640x480 pixels and 10 frames per second (10 frame/s) in MPEG mode requires about 3 Mbit/s.
As with a CCTV/DVR system, if the video is transmitted over the public Internet rather than a private IP LAN, the system becomes open to a wider audience of hackers and hoaxers. Criminals can hack into a CCTV system to observe security measures and personnel, thereby facilitating criminal acts and rendering the surveillance counterproductive.
public internet connection video is rather complicated to set up and requires a dynamic DNS. Recently, some producers of IP cameras have made their own software available with built-in dynamic DNS.