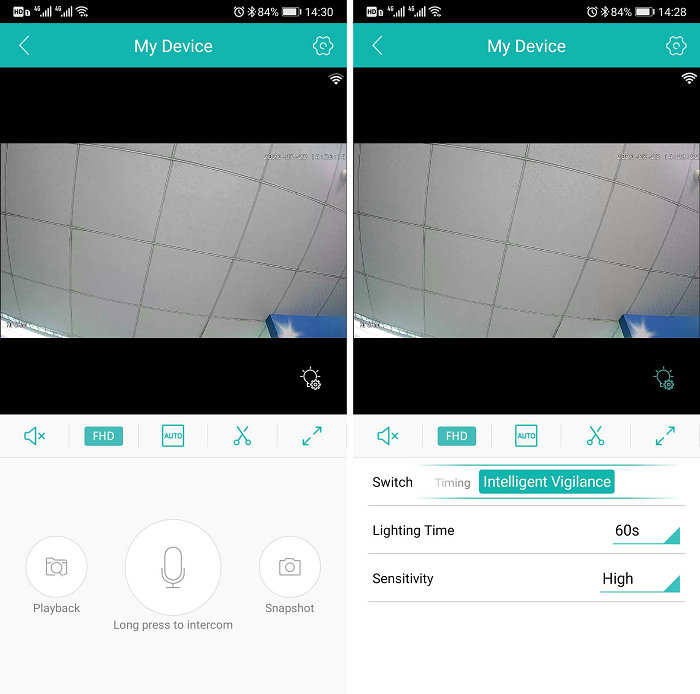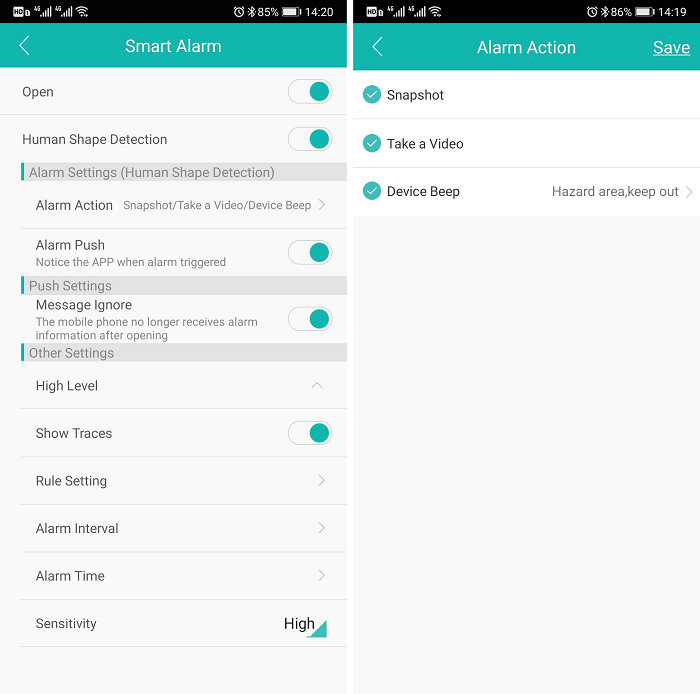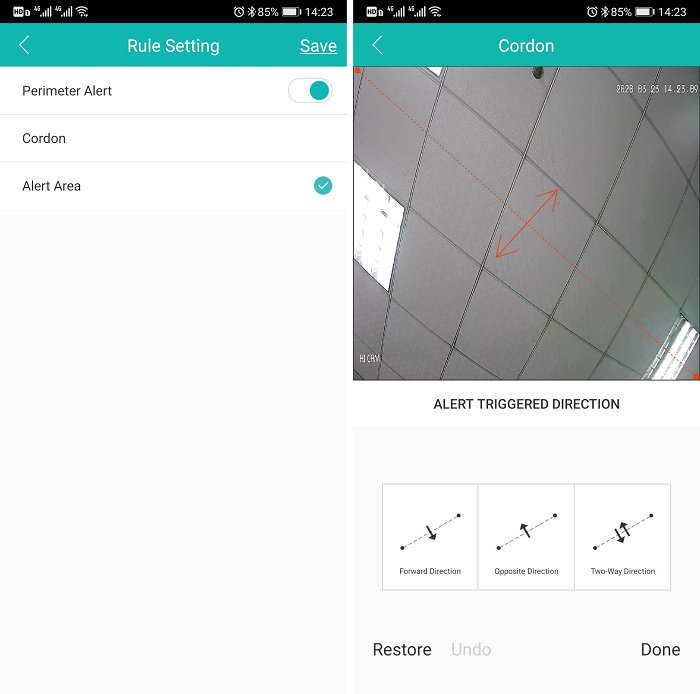 1. Embedded RTOS design, 32-bit DSP.
  2. 200W HD resolution, clear and delicate images.
  3. Support 2D / 3D noise reduction, digital wide dynamic function.
  4. Use advanced H.265 dual video format to achieve ultra-low bit rate and high-definition picture quality.
  5. WIFI wireless connection, AP hotspot disconnected to view.
  6. Intelligent human shape recognition, detect human shape, support mobile phone APP to deploy monitoring area.
  7. Support memory card, cloud storage, two-way voice intercom, audio and video synchronization
  8. Support multiple cloud technologies, realize P2P network penetration, no port forwarding, plug and play, multiple network cloud services are enabled, security cloud monitoring, one-click settings for remote viewing, front-end and back-end docking, alarm information push to mobile And other functions.
  9. Supports dual stream, main stream video recording, and auxiliary stream remote viewing to resolve broadband bottlenecks.
  10. Supports various mobile phone remote monitoring (ios, Android).
  11. Support multiple web browsers (IE, Chrome, Firefox, Safari).
  12. Support white light full color, infrared night vision. Built-in high-decibel speakers.
  13. Lightning protection, in line with national standard GB / T17626.5 and international standard IEC61000-4-5.
  14.Supports web terminal, CMS, central management platform software MYEYE, and provides SDK development.
  15.Support ONVIF protocol, can be connected to third-party backend / platform.
  16. Support multiple languages.
parameter
JY-GL530
system structure
Embedded RTOS design, dual core 32-bit DSP (XM530), pure hard compression, watchdog,
sensor
2 million high-performance CMOS sensor
Color 0.1Lux@F1.2, black and white 0.01 Lux@F1.2;
Video processing
H.265 video encoding, support dual stream, AVI format; support stream 0.1M ~ 8Mpbs adjustable; support frame rate 1 ~ 30 frames / second adjustable
Image output
Main stream: 1920 * 1080 @ 25fps;
Substream: 704 * 576 @ 25fps
shutter
1/50 (1/60) seconds to 1/10000 seconds
Lens
HD wide-angle lens
Visible distance
Depending on the lens
Day and night conversion
Support IR-CUT
Audio processing
G.711A codec standard
Noise reduction
Support 2D / 3D noise reduction
Noise reduction
Wide dynamic
Supports digital wide dynamics
Image settings
Saturation brightness contrast can be adjusted through client or IE browser
Lighting mode
Intelligent dual light, white light is always on, white light is off, infrared is always on, custom lighting time
Storage function
TF card storage, cloud storage
waterproof level
IP66 waterproof
Fill light
32 LED highlight dot matrix lights, 16 infrared lights
Smart alarm
Motion detection, video loss, network cable disconnection, IP address conflict,
supporting agreement
Support RTSP / FTP / PPPOE / DHCP / DDNS / NTP / UPnP and other network protocols;
Common functions
Dual stream, heartbeat, password protection
Business functions
Support WEB configuration, OSD, motion detection; center alert after motion detection alarm, screen pop-up linkage; support MJPEG capture; support client remote
System monitoring software, MYEYE platform and other system applications; provide a complete SDK development kit
reliability
Comprehensive lightning protection, in line with national and international standards; 7 * 24 hours 65 ℃ high temperature test is stable and reliable (including complete machine test)
Other interfaces
SD card, reset button, power interface, RJ45 network interface, etc.
Network Interface
1 RJ45 10M / 100M adaptive Ethernet port
Power supply interface
DC12V round head
Operating temperature
-10 ℃ ~ 60 ℃
power supply
DC12V ± 10%
Power consumption
MAX 7W
Size (mm)
88 (length) * 76.18 (width) * 128 (height) (excluding antenna)
weight
No
other